Sabir Shaik
"As a student: I have grown up doing competitive math for Olympiads. When I came to PROMYS 2015 as a first year, it showed me a new way of learning mathematics. PROMYS helped me to understand, how to build our own mathematics. PROMYS made me to ask questions, and the numerical problems are designed in a way to develop and investigate conjectures. PROMYS helped me understand how to approach a research problem. It showed the importance of numerical data which is helpful to see beautiful patterns behind them.

As a counselor: Every summer is a unique experience at PROMYS. When I'm a student, sometimes I ask counselors for the solution of some problems, and they never revealed the solution. Later, with struggle, I solved some of them. Being a counselor, I understood the deep reason behind it. After working with my students, witnessing the unique way of learning math and finding their own paths by themselves to become a mathematician amazed me."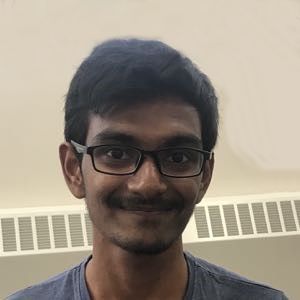 Sabir Shaik, Mehta Fellow to PROMYS 2015, 2016, 2017, 2018 and 2019
Sabir has graduated from Chennai Mathematical Institute (CMI) where he studied Mathematics and Computer Science. Sabir is from Andhra Pradesh. He was a first-year Mehta Fellow in 2015, a Returning Fellow Junior Counselor in 2016, and a Mehta Counselor in 2017, 2018 and 2019. At PROMYS 2019, Sabir mentored the research project of three returning Mehta Fellows titled, "Ulam Sequences."