Programme Details
"The way of getting to the core of a topic from very basics without assuming anything, just like the way Euler or other mathematician would have done in their times, can only be experienced in PROMYS." Senjuti Dutta, Mehta Fellow to PROMYS 2019–2021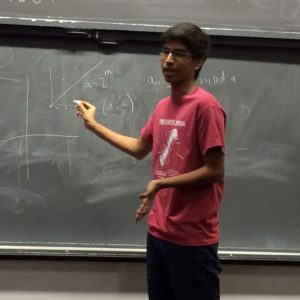 Quick Facts
Very sadly, the COVID-19 pandemic made it necessary to postpone the launch of PROMYS India from summer 2022 to summer 2023. This is a huge disappointment to us all, but our primary concern has to be health and safety. We look forward to a joyful launch of PROMYS India in 2023.
Students in India are welcome to apply to PROMYS 2022 at Boston University in the United States. The application deadline is March 15, 2022. It is anticipated that PROMYS will run in person from July 3 to August 13, 2022. Applicants who would need financial assistance to attend PROMYS in the U.S. are invited to apply for a Mehta Fellowship. Mehta Fellowships cover all participation costs including tuition, housing, meals, and roundtrip travel from India.
Dates: The dates for PROMYS India 2023 have not yet been finalized.
Location: Ashoka University. Participants will study and attend lectures on campus, be housed in Ashoka men's or women's hostels (residence halls), and eat meals in Ashoka's dining mess.
Cost: Free
Thanks to the generosity of our sponsors, for at least the first year of the new programme, all students at PROMYS India will receive full scholarships which cover all tuition, housing in residence halls, meals, required books, and approved travel to and from the programme.
Eligibility: To be eligible to apply, students must be in secondary or higher secondary school in Standards IX – XII (or +1, +2, or PUC). Students attending government-funded schools, government-aided private schools, unaided private or independent schools, sixth form colleges, home schools, and other types of secondary and higher secondary schools in India are all eligible to apply. Students need to be at least 15 by the start of the programme. Please see the Application page for further information regarding eligibility.
Application: The application includes a challenging problem set, application form, recommendation from a mathematics teacher, and school report card(s).
Students: Secondary school students aged 15 – 18, including returning students. Although students are encouraged to talk to all the counsellors, each student will also have an assigned counsellor who will provide feedback on the student's work on the daily problem set.
Counsellors: Undergraduate students from strong mathematics programmes. Counsellors support and grade the work of their 3 or 4 students. Independently, counsellors conduct research and arrange their own minicourses.
Faculty and Mentors: The Director of PROMYS India is Professor Ila Varma who will be giving the daily Number Theory lectures. Dr. Aditya Karnataki will be teaching an Advanced Seminar. Professor Maya Saran is PROMYS India's local faculty advisor. Visiting mathematicians will give Guest Lectures. Click here for the Faculty page.
Click here for student comments about PROMYS.
Typical Day at PROMYS India
The day begins with the mandatory morning Number Theory lecture which meets for an hour and a half each morning from Monday through Friday.  Overall, participants spend most of their time working independently or in small groups on the problem sets distributed daily at the end of morning lecture. The problem sets will encourage students to design their own numerical experiments and to employ their own powers of observation to discover mathematical patterns, to formulate and test conjectures, and to justify their ideas by devising their own mathematical proofs.
Students continue to work on problem sets throughout the day (and frequently the evening too). Counsellors review the work of their 3 or 4 students and provide individual feedback and support. Students often choose to work in communal areas where counselors are always available.
Many first-year students also meet in small groups to work on first-year labs, supervised by counsellors and faculty. Returning students will have the opportunity to work on research projects proposed by professional mathematicians.
Click HERE to visit the "Mathematics at PROMYS India" page.
Accommodation at Ashoka University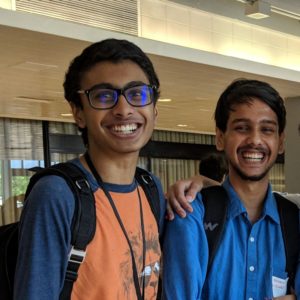 Ashoka University's beautiful 25 acre campus is in Rajiv Gandhi Education City in Sonepat, Haryana, an hour and a half from the Indira Gandhi International Airport and New Delhi Railway Station.
PROMYS India participants are housed in Ashoka University's fully furnished and air conditioned men's and women's residence halls. PROMYS India students and their counsellors live near to each other in the residence halls in double-occupancy rooms. Each floor has shared bathrooms and toilets. Meals (vegetarian and non-vegetarian options) are served in the communal dining mess during specified hours. Curfews as well as visiting rules apply to all PROMYS India participants.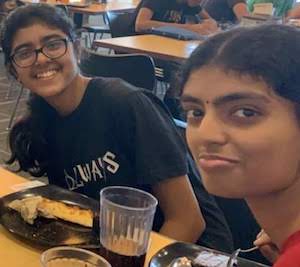 Ashoka University is committed to maintaining a safe and tolerant campus. A security contract has been given to G4S security agency.  All students and personnel on campus are provided smart-cards to monitor entry and exit in the campus. CCTV surveillance is an integral part of effective monitoring. Students are not permitted to go outside the campus unless they are accompanied by approved members of staff or parental approval has been provided.
There is an infirmary on campus open 24/7, staffed by nurses and visited daily by a doctor. All medical staff are trained for basic first-aid response. Any pre-existing medical conditions or medication requiring special arrangements will need to be notified to us within three days of being selected for the programme. Families would be responsible for any specialized medical attention or hospital services.
There is a tuck shop on campus where students can buy items for personal use. Meals are provided in the dining mess, but students can choose to buy additional snacks, soft drinks and juices at eateries across the campus. Laundry services are available to all participants.
Other Activities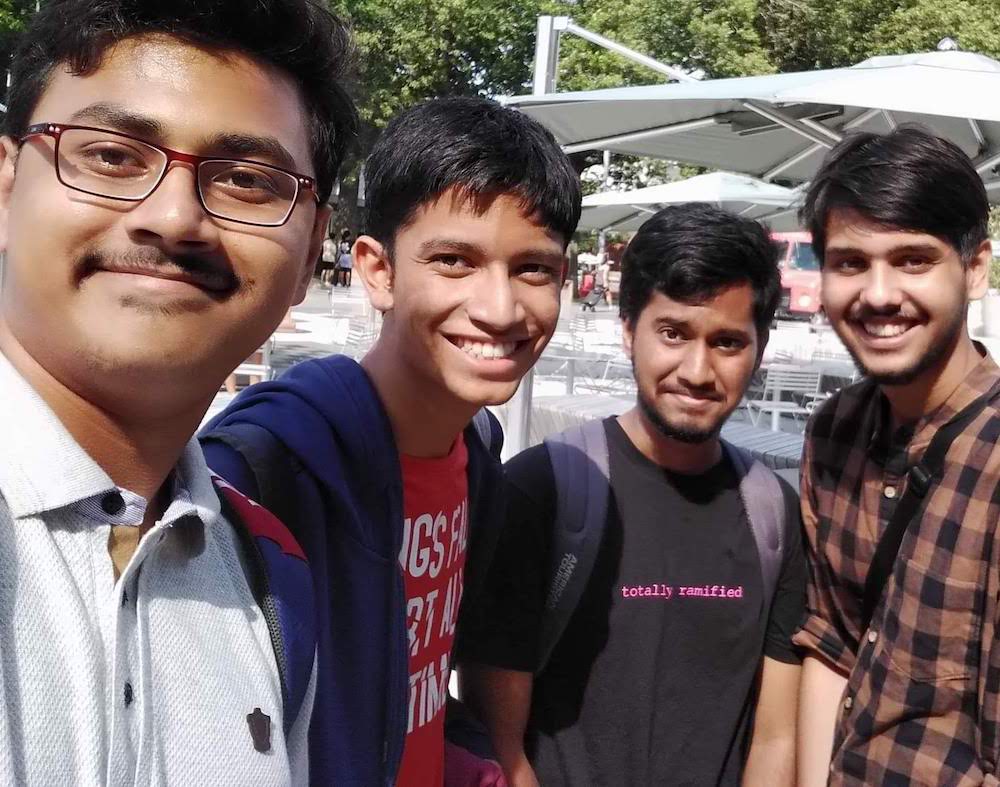 During the six weeks of the programme, participants devote the bulk of their time and attention to mathematics. However, counsellors and faculty will organise some non-mathematical activities and outings. Some of these will be optional and based on demand. 
In addition, students and counsellors will be able to participate in informal activities such as sports and music (students may wish to bring their musical instruments) using facilities on the Ashoka campus. It is not unusual for participants to enjoy playing card games or chess.
The friendships built at PROMYS are very frequently deep and long-lasting.